Metro Parks finished its review of the public request to name the peninsula that forms the yacht basin "Frank Herbert Park."
Their conclusion was two-fold:
"Frank Herbert" is eligible to be a park name.
The peninsula is actually a part of Point Defiance Park, and thus can't be named Frank Herbert Park.
The first conclusion is excellent news.
The second conclusion is, personally speaking, disappointing–although after a long discussion with the Historic and Cultural Asset Manager, I learned a lot about the history of the breakwater and its creation to be a part of Point Defiance. So I understand where this decision came from.
That said, I mentioned at our board meeting last night my feeling that because this piece of land has been inaccessible to the public for decades that perhaps its status as part of the very big Point Defiance Park should be open to interpretation. We'll see what happens with that question.
So what now?
After the media coverage of the "Frank Herbert Park" idea, some other naming ideas for the park were suggested to Metro Parks staff. Metro Parks reviewed them as well and has determined that those names are also eligible names for the park.
Due to high public interest, and multiple names suggested, the recommendation is that the naming of the park/piece of Point Defiance Park (whichever it is) involve significant public outreach to choose the final name. The recommendation also suggests naming it when it is closer to completion and opening (I would guess that's probably two years away–there's still a considerable amount of work to be done).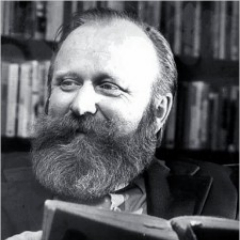 Is the name "Frank Herbert Park" still possible?
I would say it's a possibility, if public support is high enough and if there is no major blowback from the community to renaming a piece of one of Tacoma's oldest (and most recognizable parks). Frank Herbert Peninsula or something similar could also be in the mix. It could most definitely still be named after Frank Herbert.
But it could end up being named something  totally unrelated to Frank Herbert?
Yes, if a public process showed more support for a different name for that peninsula, then we should embrace that name. That part of Tacoma has a lot of history and attachment for people. Something else could shake out of the mix.
Could something else be named after Frank Herbert?
If Frank Herbert Park or Frank Herbert Peninsula (or whatever) is not the final name for this park, I think there is ample opportunity to find something fitting that the impact Frank Herbert had on literature and the environmental movement.
What about naming something for Gary Larson?
One of the most frequent comments I heard from people who liked the idea of a "Frank Herbert Park" was that we also need something to recognize Gary Larson as another "native son" somewhere in Tacoma. I think it's an awesome idea. But I'd like to focus on this for a bit.
What's the takeaway?
The takeaway is: in the short run I'm, of course, a little disappointed we don't have a name, but in the long run, I think going through a larger public process is going to be a good thing for getting a larger naming process. Everyone will be able to feel better about it after.
The support for remembering Frank Herbert in Tacoma has been very strong so far, so I'm in no way demoralized about how things might go as the project develops. Maybe it will take on a slightly different form, but I think it's got legs.
What can I do?
My sincere thanks to everyone who supported this idea and got excited about it! It's going to be dormant for a bit, but I hope when it comes back onto the table and a public process begins, that you'll still be there to make your voice known.