I knew that The Lead Cloak had been written up in the Volcano … but I hadn't seen that it was the whole cover until this afternoon.
Wow!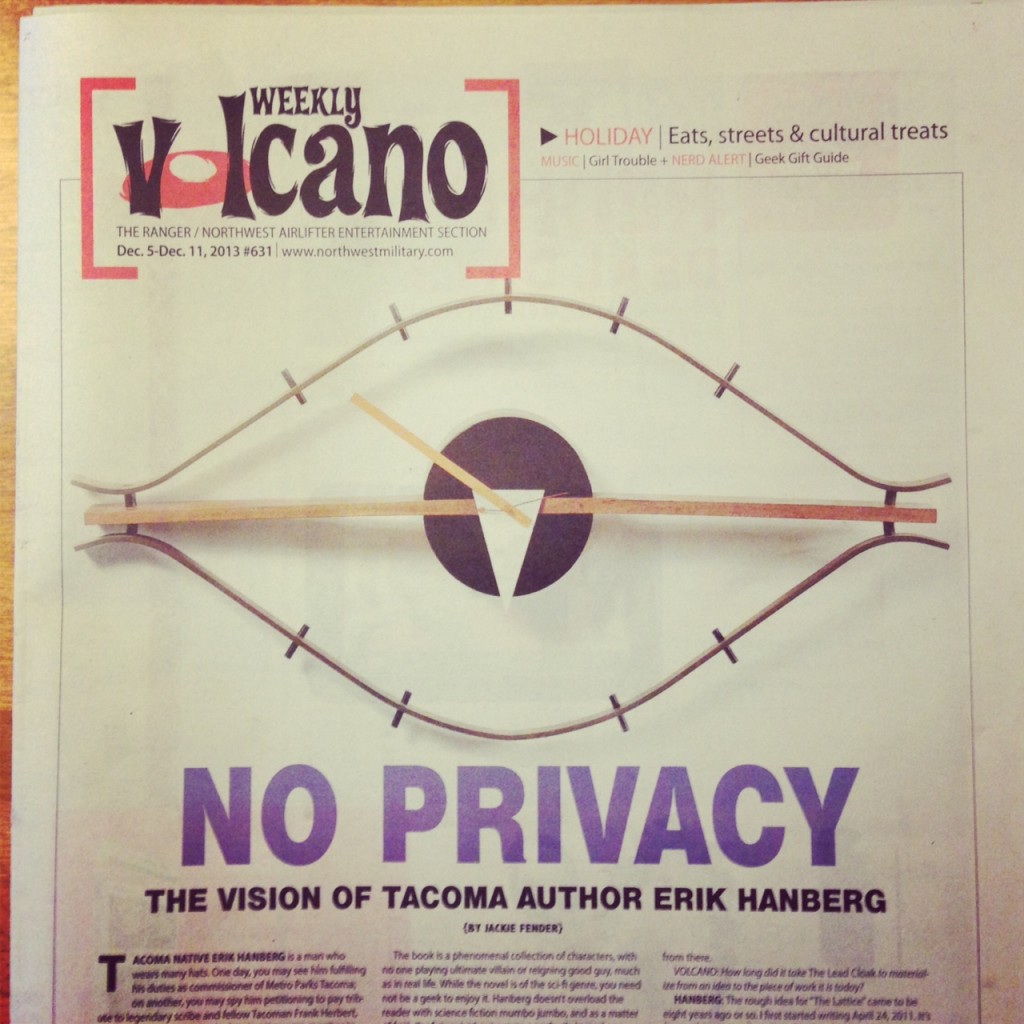 That looks amazing!
Read the article yourself, which is mostly a Q&A about the book and sci-fi, but there is a very cool section at the beginning:
This sci-fi novel is a page turner: The year is 2081 and people are living experiences, hearing thoughts and seeing sights through the eyes of others …
The book is a phenomenal collection of characters, with no one playing ultimate villain or reigning good guy, much as in real life. While the novel is of the sci-fi genre, you need not be a geek to enjoy it. Hanberg doesn't overload the reader with science fiction mumbo jumbo, and as a matter of fact, the future laid out seems a perfectly logical one considering lightening fast advancements in technology and what seems to be society's obsession with over sharing and online voyeuristic-like habits.
… The end leaves you hungry for the next installment.
 My thanks to Jackie Casella for the interview and the comments about the book.