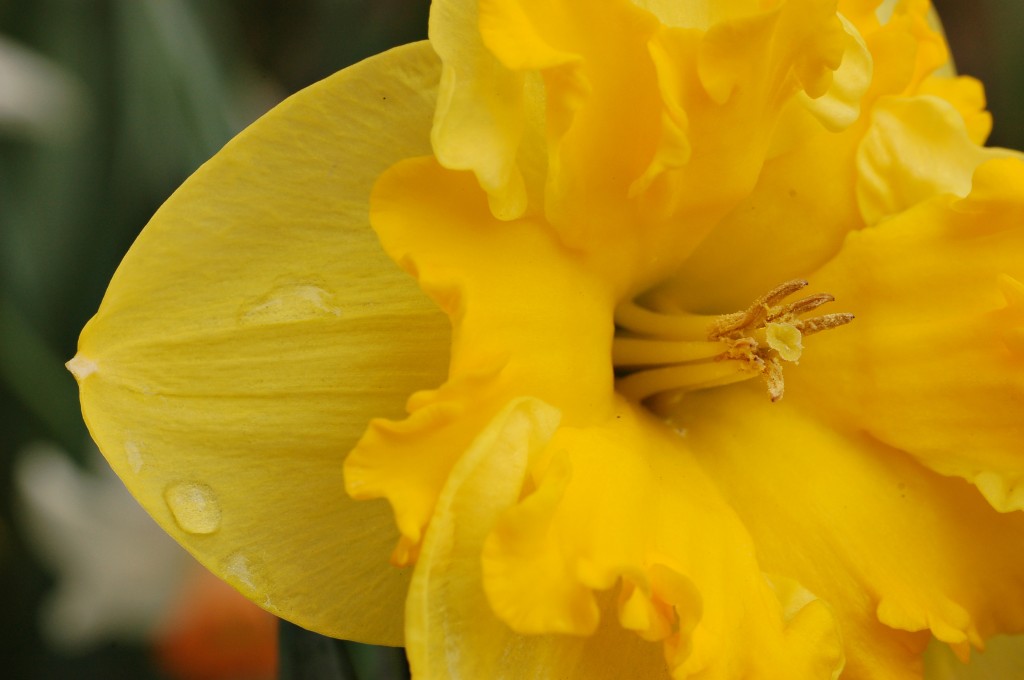 Did you know that an old word for daffodil is Daffodowndilly? What a great word! You can practically hear the softness of the flower.
It's a beautiful spring week here in Tacoma–the week after the Daffodil Festival, no less, so I'm thinking of spring and flowers.
It also calls to mind a nice poem from A.A. Milne, much more famous for Winnie the Pooh than he is for this poem. But since it's National Poetry Month, I think it's very appropriate to share today.
Daffodowndilly
She wore her yellow sun-bonnet,
She wore her greenest gown;
She turned to the south wind
And curtsied up and down.
She turned to the sunlight
And shook her yellow head,
And whispered to her neighbour:
'Winter is dead.'
Along with the Mariners home owner, these days above 60 degrees, and the Daffodil Parade (and Marine Parade next week!) spring is finally here.
'Winter is dead.'
(Total side note: I love how close to Game of Thrones that last line is.)