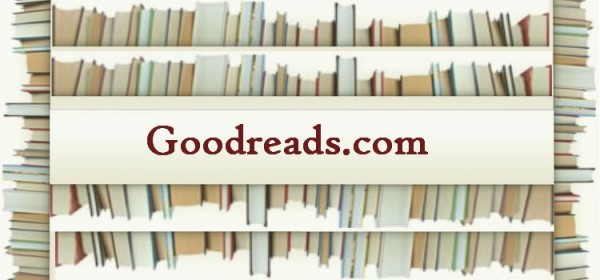 Years ago I signed up for Goodreads.com.
For some reason, I got out of the habit of posting there. I think that I thought I should go through my bookshelf and add every book I'd read. I also was temporarily lured away by Google Books, which had an incredible feature: you could search within books that you'd read. It turns out, though, that while that feature sounded awesome in theory, I rarely used it.
And in the meantime, I stopped updating the books I'd read on Goodreads.
When I started publishing my own books, I got back into Goodreads to use as a writer–I updated my author profile, and made sure all my books had cover images and links back to Amazon. I decided that if I were using it as an author, I should use it as a reader, too. So I got back in the habit, and now I'm hooked.
"Meet Your Next Favorite Book"
Goodreads has two main features: it lets me keep track of the books I've read, and also lets me see what my friends are reading.
I organize books by shelf: what I've read, what I'm currently reading, and what I want to read.
I can also see the reviews and shelves of my friends, which gives me ideas for new books to read. Like Facebook, I can comment on other's reviews or updates, and they can comment on mine. It's a big book-focused Facebook.
There are many other features that I haven't yet explored: book groups, forums, and more.
If you want to follow along with what I've been reading, you don't have to join the site, you can just check out my Goodreads author profile page, which has my most recently read books toward the bottom. But if you are a big reader, I'd encourage you to join! I'm definitely having fun.