My plan to play more games in 2014 has gone quiet well so far. In addition to the chess tournament in January, I've been able to play a lot of friendly games with folks around Tacoma.
Ticket to Ride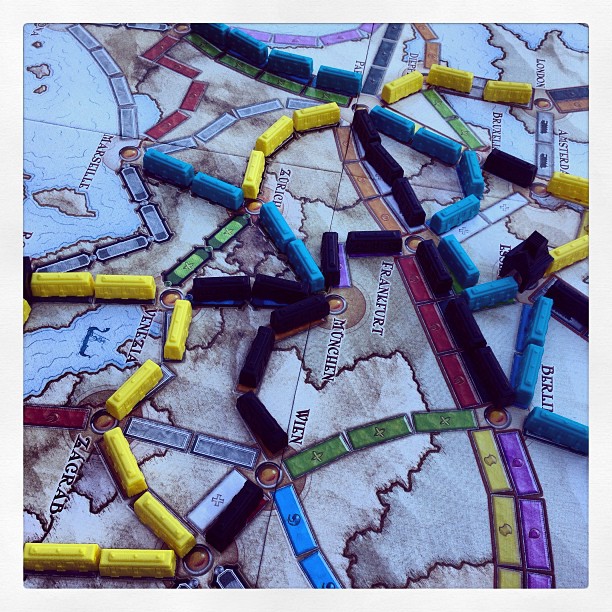 A few weeks ago I went to Tacoma Games, where I played Ticket To Ride with some local fans of the game, (game pictured above). Tacoma Games sells board games, and also has board game nights, where you can go in to try out new games. This is a really fun game. I have the "Europe" map, but have also now played on the Switzerland and Netherlands boards. Good fun!
I also hope to write more about Tacoma Games later. Very cool store.
Cribbage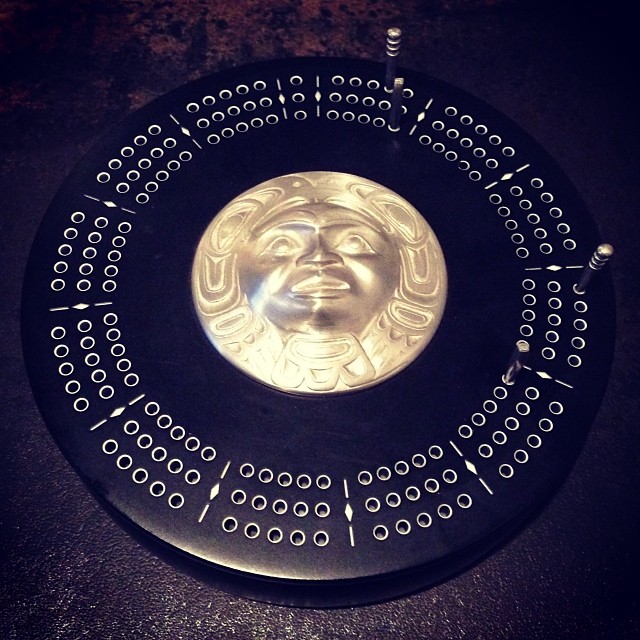 I've had a couple coffee meetings/catch-ups that we've added a round of cribbage to. It makes for a lot of fun at the end of the day. I also got to play on this beautiful board. Really a great set.
Acquire and Settlers of Catan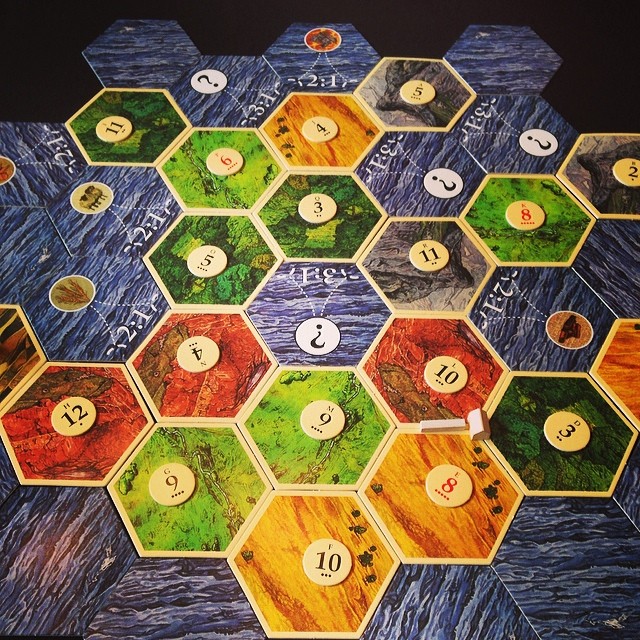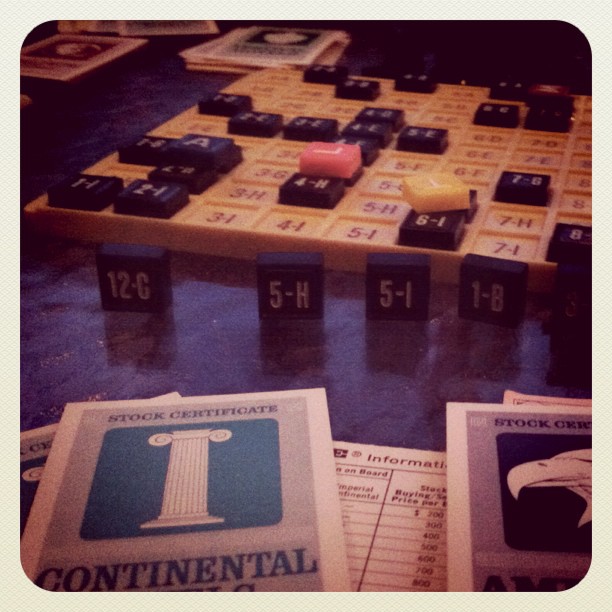 These are probably my two favorite board games, and have been for years. My dad, my high school friend Phil, and I have gotten together every so often to play these. It's been a lot less often thanks to the commitments of, you know, raising a family and things like that. But I'm glad we're keeping at it. I've also taught some new people to play Acquire, which means I get to play even more often … like I did on Saturday!
Chess
Generally, I'm going to prefer to playing in real life versus over the phone, but there are three or four people I have games going with on the iPhone that keeps me playing chess regularly. In order to play in the tournament in January, I had to join the US Chess Federation … which automatically earned me a subscription to "Chess Life." I got the magazine, which brags that it is "the world's most widely read chess magazine." So you know it's got to be good.
All in all
This resolution has held up a lot longer than the plan to run four times a week. 🙂