I've been the chair of Tacoma Reads Together for 3 years. I think this year's book is the best so far.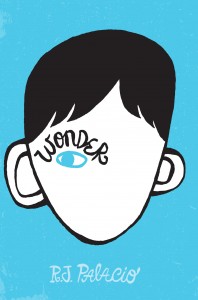 Wonder is a Young Adult novel by R.J. Palacio. Her novel tells the story of a young man born with a severe facial deformity who, at the age of 10, leaves the safety of his parents' homeschooling and begins the 5th grade.
My name is August, by the way. I won't describe what I look like. Whatever you're thinking it's probably worse.
You can read the book very quickly, but I think it will stick with you for awhile. I highly recommend it.
Click for more information from the library about the book and event programming.