I'm very happy to say that after two full years of work, I have a publication date for my newest book.
The Iron Harvest, Book II of The Lattice Trilogy, will be available on January 26, 2016.
You can pre-order your copy from Amazon, Apple, and Kobo.
The book picks up almost immediately from where The Lead Cloak left off, so if you've been dying to know what happened to Byron Shaw, you will be in luck.
(Also, if you haven't read The Lead Cloak, you really should. And, in case you needed some extra incentive, it's $0.99 from now until January 26.)
Here's the cover of the new book.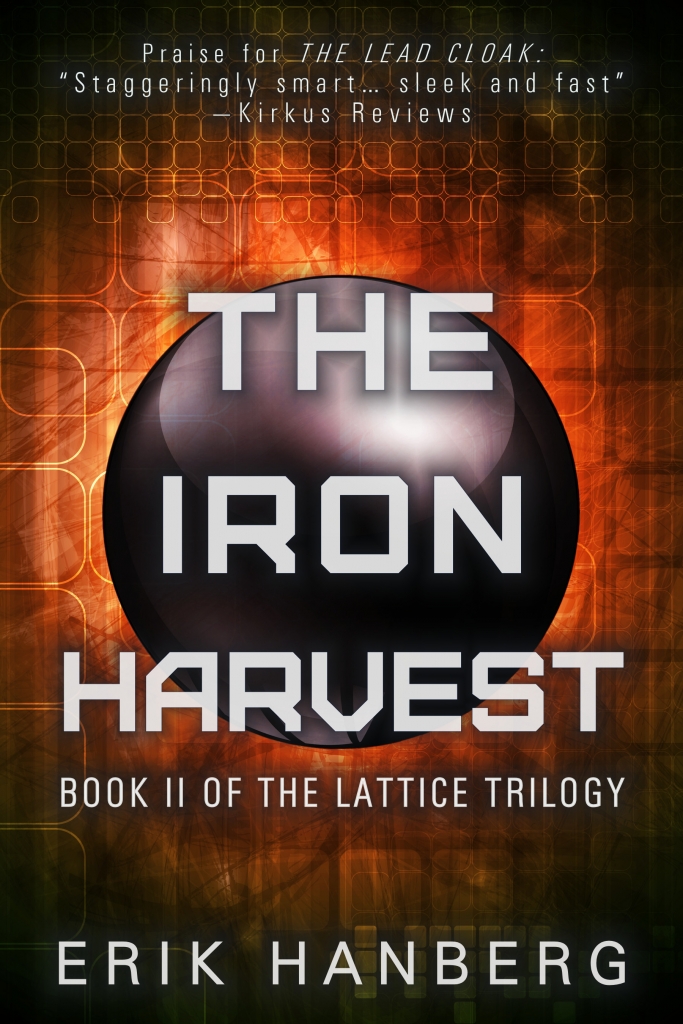 I'm very excited about this one.
And, in case you're wondering, I'm working furiously on Book III as we speak! I don't want to say too much, but I promise you this: it's not going to take another two years to finish. This trilogy will be completed! Onward!