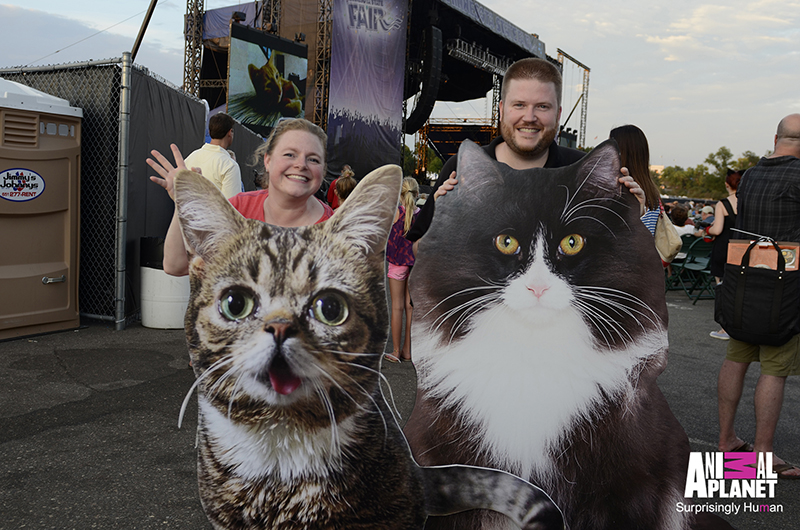 Today is not the day to talk about my new book (waiting on one key thing in order to announce it). So instead … here is a picture of Mary and I acting silly at the Cat Video Film Festival at the Minnesota State Fair.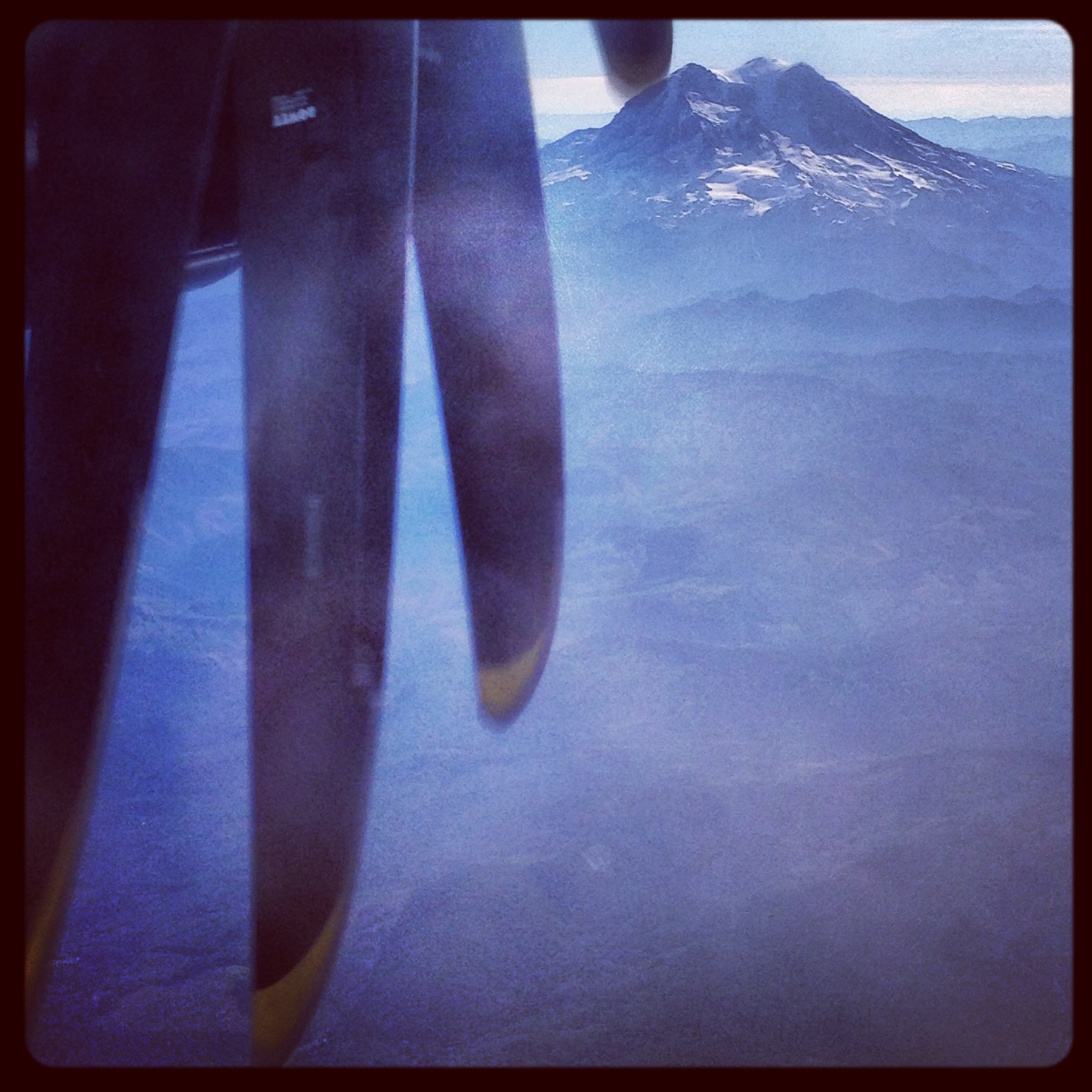 You might have noticed a dearth of travel photos around these parts. There's a reason for that, and that is mostly that Instagram is one of my favorite social media services. I love the streams of my friends photos, and I love posting my own. The filters also lend them a bit of drama, and can  make the colors really pop. Here's Rainier out my airplane window this morning. Here's Vashon and Maury Island with Commencement Bay and Tacoma in the haze. And here's Mount Saint Helens, looking very cratered. (I took the 33 minute flight to Read more…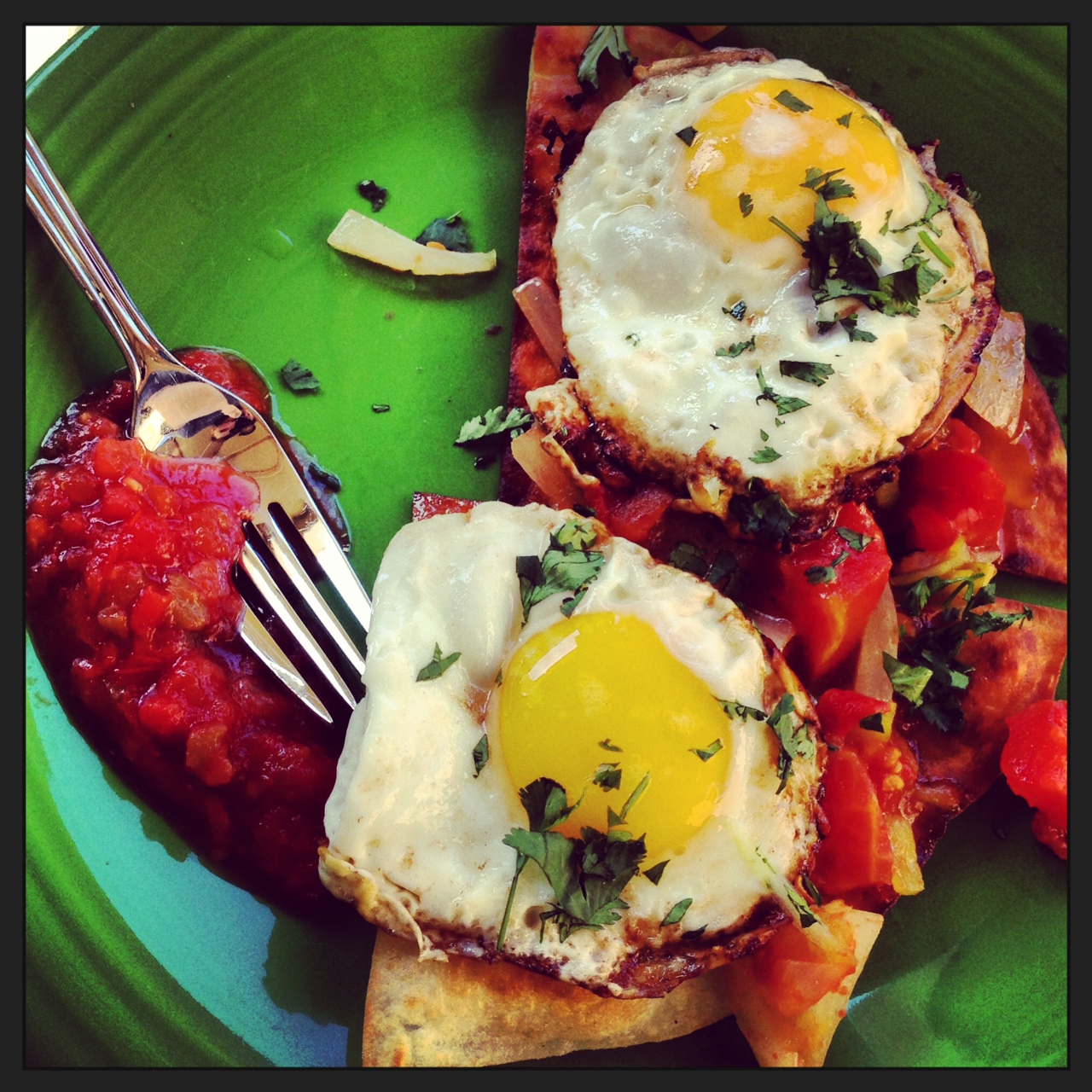 After a fabulous vacation to Bucerias, Mexico, in February, Mary and I have been all about Mexican meals. I've been refining a margarita recipe, we have shrimp fajitas at least once a week it seems like, and this morning I gave huevos rancheros a shot. They turned out to have pretty common ingredients (eggs, tomatoes, chiles, tortilla, cilantro) and I didn't need to go out for anything. I have to say, they turned out incredibly well: Here's the recipe I used.
I'm in Portland this weekend for the first ever XOXO Festival, The festival describes itself as an "arts and technology festival celebrating disruptive creativity." That was enough right there to get me interested. But then they continue: "We're bringing independent artists who use the Internet to make a living doing what they love together with the technologists building the tools that make it possible." I couldn't resist. I bought a ticket within minutes of them selling out, and now we're finally here. I'll be at the festival for the next two days while Mary and Hannah explore Portland. Already we've had Read more…
Sorry about not updating this blog for almost a week. The week was absolutely full: first, getting ready for a really great City Club dinner about Hide/Seek, the upcoming exhibition at TAM. It was a really great program, and I think Tacoma should be proud that TAM is bringing this exhibition. And then yesterday, Mary and I drove 12 hours in the car to get to Sun Valley to see my sister's family. So we're here for a few days of hanging out, outdoor adventure, and checking out pictures of Ernest Hemingway, such as this great one in the meeting Read more…
This morning as part of a park conference, Rick Steves was the keynote speaker. It was a really interesting looking at public spaces and parks. Mary was excited to join me for it, and she took away this nice souvenir. We both enjoyed the book, so it was great to get it signed!
Mary and I headed east for a weekend in Plain, Washington. My goal was to get a lot of writing done. I figured that the snow and the quiet would motivate me. And it did! I wrote about 5,000 words this weekend, and things are really moving along. I also enjoyed the beautiful snow. We got several inches over the weekend (of course, had I known that Tacoma would get dumped on too, we probably could have just stayed here for the same experience). The snow dragon was from an afternoon trip into Leavenworth yesterday. And the colorful fiber is Read more…
I wanted all of these books at Powells, but the total cover price of the seven hardcover books (before any discounts) was $211. I ended up with Steve Jobs, 1Q84, and The Night Circus, which I felt pretty good about.
We love coming here. The Hotel Monaco is a really great hotel in downtown Portland. Here's there great lobby, perfect for reading purchases at Powells.
I've fallen in love with the iPhone app Instagram, which is where I shared a lot of these pictures over the last week (and gave them that vintage look). So my apologies for not getting them on here. Here's what we saw. These first two are from the Highline, a long park that goes along Manhattan from about 14th to 30th streets. This part is on the new part that opened while we were there. This was our first breakfast spot, The Paris Commune. Loved their frontage. This is outside Schiller's, a French bistro on the Lower East Side. This Read more…
^