You might have noticed a dearth of travel photos around these parts. There's a reason for that, and that is mostly that Instagram is one of my favorite social media services. I love the streams of my friends photos, and I love posting my own. The filters also lend them a bit of drama, and can  make the colors really pop.
Here's Rainier out my airplane window this morning.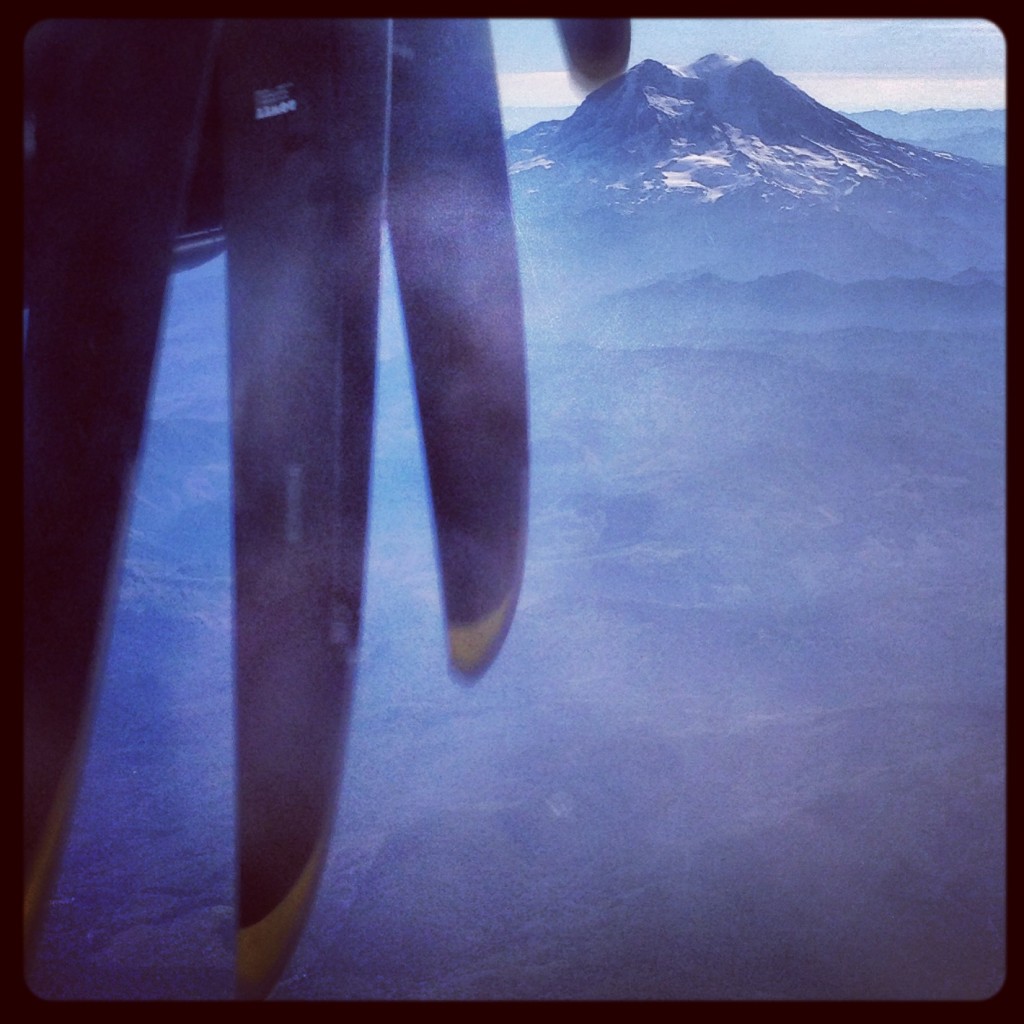 Here's Vashon and Maury Island with Commencement Bay and Tacoma in the haze.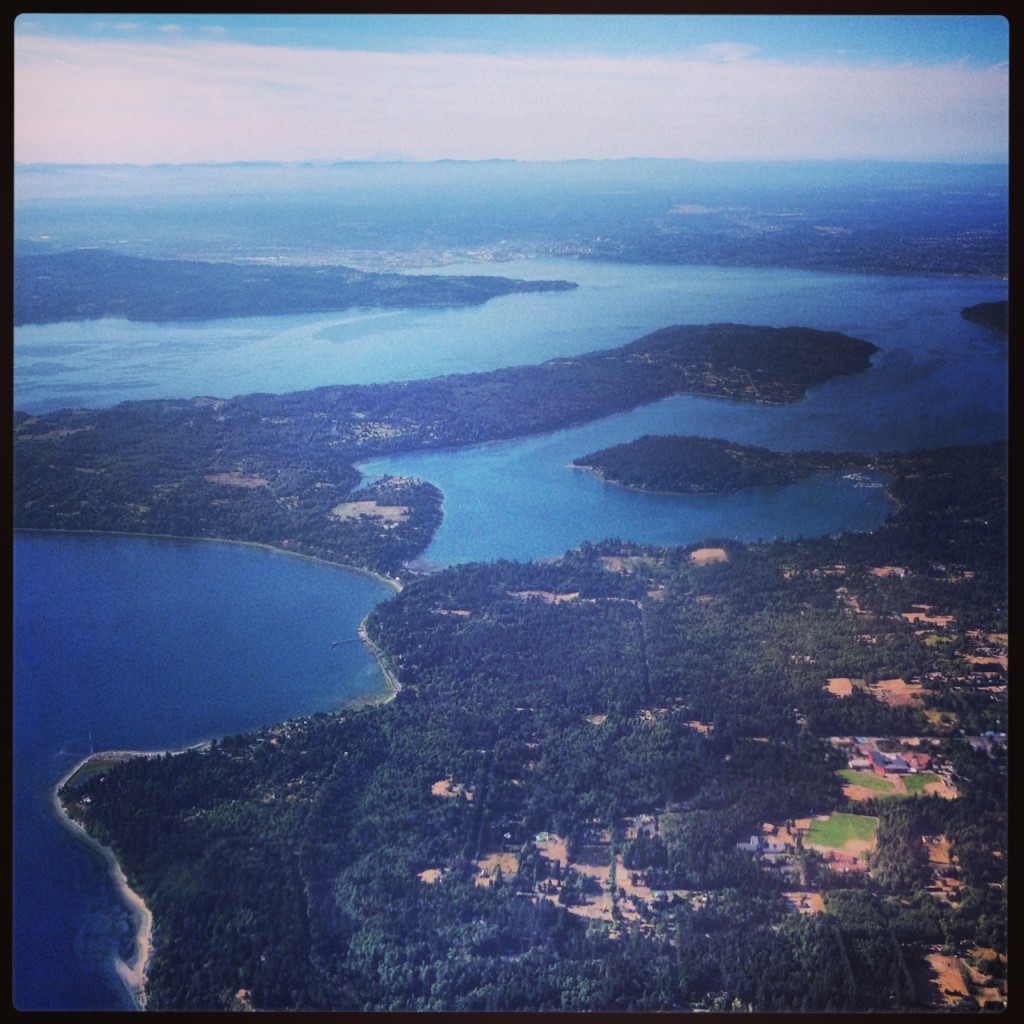 And here's Mount Saint Helens, looking very cratered.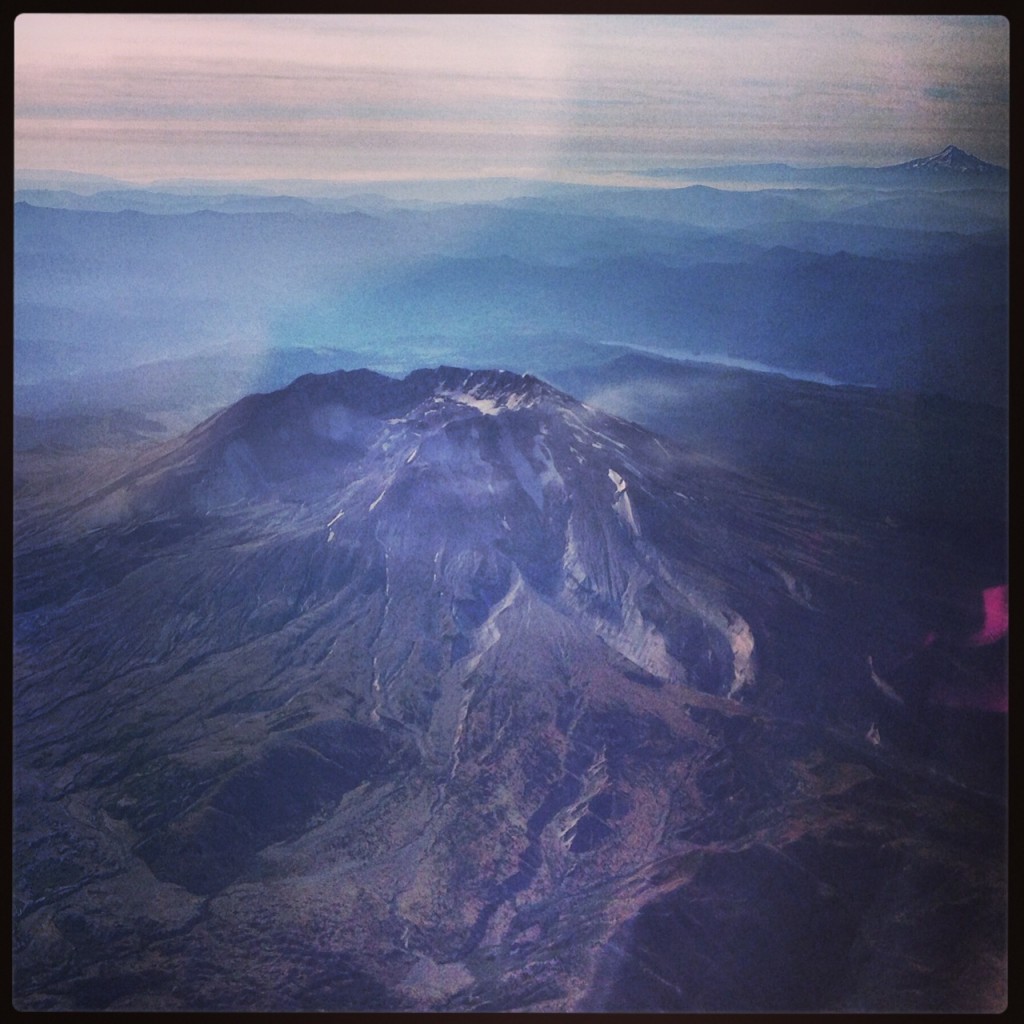 (I took the 33 minute flight to Portland this morning on my way to Boise and right now I'm blogging in the PDX airport lounge waiting for the next flight.)
I'll try to remember to post travel photos when I can, but if you have a smartphone, you can always just follow me on Instagram. And if you don't, you can see my Instagram account online. The new blog format has put all my social media links at the bottom of the page, so you can always scroll down there and visit my Instagram page to see what I've been posting. Hint: it's probably Hannah or a sunset.